Don Bullard's Rental Dwelling Coverage
At Don Bullard Insurance, our dedicated agents make choosing Rental Dwelling Insurance easy. We analyze your needs and explain your options in a clear, understandable way while saving you time and money in the process. Don Bullard Insurance makes it quick and easy to find the Rental Dwelling policy you need at the rate you deserve. Rental Dwelling Insurance coverage can protect your rental property from fire damage and yourself from legal and personal liability.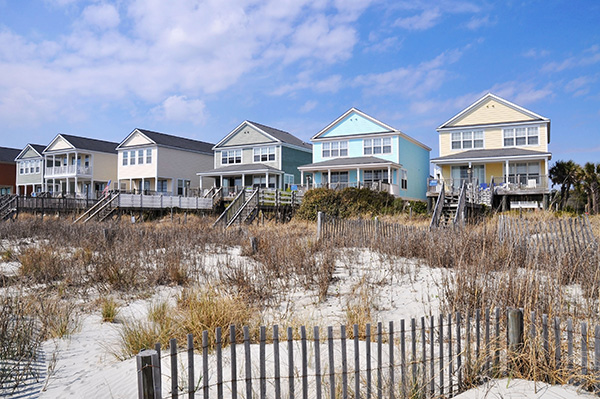 With North Carolina Dwelling Insurance through Don Bullard Insurance, you can rent your property out with confidence.
North Carolina Dwelling Fire Insurance policies cover houses and structures that are NOT occupied by the owner
A North Carolina Homeowners insurance policy will NOT cover damages to a home that the policy holder is not living in
North Carolina Dwelling Fire Insurance Policies, covers all fixed structures, such as the home itself, the foundation, cabinets, walls, counter tops, etc.
Most NC Dwelling Fire Insurance policies DO NOT cover personal property because the policy holder is not an occupant of the home
Dwelling fire policies can be written for other structures on the property such as sheds, unattached garages, barns, pagodas, greenhouses
If a fire leaves your North Carolina Rental Home Inhabitable, a North Carolina Dwelling Fire Insurance policy could cover up to a year's rent for the vacancy
North Carolina Dwelling Fire policies cover houses and structures for the specific hazard listed. That is the why it is known as "Named Peril" coverage.
Usually pays the actual cash value for a loss, but can be upgraded to replacement cost coverage.
DON BULLARD INSURANCE CAN PROVIDE YOU A RENTAL DWELLING INSURANCE POLICY THAT IS BOTH AFFORDABLE AND RELIABLE. FOR MORE INFORMATION ON PURCHASING A DON BULLARD RENTAL DWELLING INSURANCE POLICY CONTACT US, AT (800) 791-5472 TOLL FREE OR FILL OUT THE FORM FOR AN ONLINE RENTAL DWELLING INSURANCE POLICY QUOTE TODAY.